Research report
AI Regulatory Readiness Report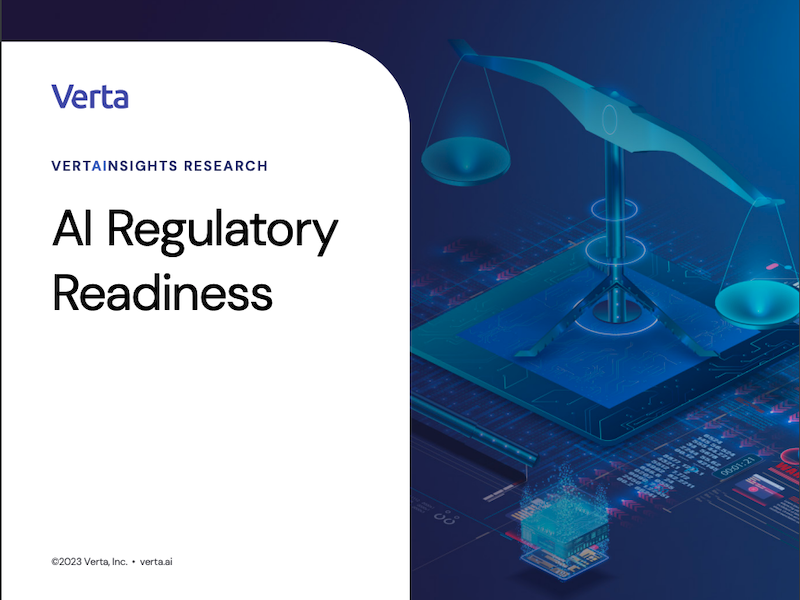 Get the AI Regulatory Readiness Report from Verta to learn about the current state of AI regulation, including trends, new risks and requirements, and the impacts on organizations leveraging AI in their business.
The report, based on feedback from more than 300 organizations, includes insights into:
The impact of generative AI applications like ChatGPT on regulations
How prepared organizations are for compliance
Key stakeholders involved in compliance
How successful organizations are preparing for regulatory compliance
How investments in regulatory compliance support operational excellence in AI


Complete the form on this page for access to this insightful report and to start preparing your organization for upcoming AI regulations.
Complete the form above to download the AI Regulatory Readiness Report from Verta Insights.