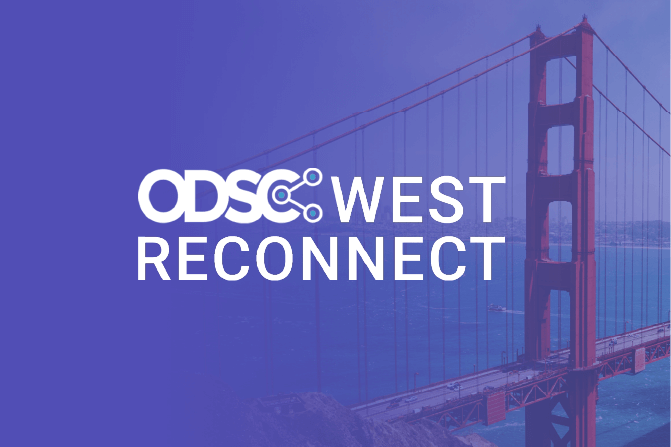 ODSC West 2021 Conference & Expo
The Open Data Science Conference gathers the attendees, presenters, and companies that are shaping the present and future of AI and data science. ODSC hosts one of the largest gatherings of professional data scientists, with major conferences in the USA, Europe, and Asia
Verta's Speakers
Manasi Vartak
Founder & CEO
Verta
Conrado Miranda
CTO at Verta
Verta
Anthony Lee
Head of AI/ML Sales Engineering
Verta
Schedule
November 16
3:25 PM - 3:55 PM
Deliver AI & ML Models Faster, with Verta
Anthony Lee, Head of AI/ML Sales Engineering at Verta
Verta provides AI & ML model management and operations solutions for high-velocity data science and machine learning teams. In this talk, lead field engineer Anthony Lee will provide a live demo of the Verta's core capabilities including Model Management, Experiment Tracking, Production Registry, Deployment for Inference & Serving, and Model Monitoring.
November 17
3:20 PM - 4:05 PM
What Is MLOps, DataOps, and DevOps?
Manasi Vartak, Founder & CEO at Verta
The most popular term in machine learning and data science in recent times is probably "MLOps"; it has been used to describe everything and nothing about the process of creating and deploying models. However, the fact of the matter is that building AI-enabled products remains a major challenge and requires more than just software or model development practices; it requires a unique combination of practices from software development, ML development, and data management. Loosely termed DevOps, MLOps, and DataOps respectively, only together can these three areas enable rapid development of intelligent products.

Drawing upon experiences bringing dozens of AI-enabled products to market, this talk will discuss what it takes to ship AI-enabled products; demystify the terms DataOps, MLOps, DevOps; and provide best practices for structuring teams to support intelligent software development.
November 18
3:40 PM - 4:25 PM
3 Reasons Why ML Code Is Not Like Software
Conrado Miranda, CTO at Verta
There are many huddles a machine learning engineer/data scientist has to overcome to bring a model from ideation to production, especially on the cloud. How to recreate the development environment easily at a cheap price? Is there a way to enable teams with limited knowledge of container technology to self-deploy docker images? How to version control code as well as artifacts for a ML project? How to encourage teams to continuously create tools to automate repetitive tasks involved in the ML development process? In this talk, the audience will get to see how we solved these problems at cars.com by creating the open source tool skelebot, and be inspired to apply it to solve their own problems as well.
Register to join our upcoming live webinars, or listen to on-demand webinars at any time.