FEBRUARY 25 @ 2 PM ET | 11 AM PT
Simplifying MLOps with Model Registry
To effectively deploy and scale ML models across the development pipeline requires a mix of machine learning, software engineering, and operational skills which is rare to find in a single person or even in a single team. Additionally, organizations with hundreds of models today face the unique challenge arising from the heterogeneity in ML workflows and the siloed nature of these teams.

In this talk, we will discuss the whys and hows around streamlining model release and model management using a Registry;

Ensure model reproducibility & portability across local, dev, and prod environments

Build transparency by creating a central source of truth for models across their lifecycle

Establish best practices around managing model releases & workflows


Enforce compliance and governance for models across risk categories.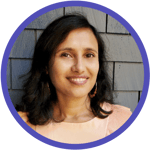 Presented by Meeta Dash - VP Product at Verta
Meeta is a customer-centric product leader with a track record of launching innovative products that solve real business problems.

As VP Product at Verta, she is building a platform to help data science teams track, deploy, operate and monitor models and bring order to AI/ML chaos. Prior to Verta, Meeta held several product leadership roles at Appen, Figure Eight, Cisco Systems, Tokbox/Telefonica, and Computer Associates building ML data platforms, Voice/Conversational AI products, and IT/Operational Monitoring tools.